Wandering Alone Photoshooting.
Film photo credit: @jay90624
We design accessories and home decors based on traditional crafts, this atypical portfolio way interestingly enriches our product lines :)
Selected handmade items from Hualien and Taitung.
Visit our store at Huashan 1914, Taipei.
Venue: 2F, ISETAN Shinjuku, Tokyo
Date: 2019/03/06-2019/03/12
Time: 10:30-20:00
Designers: Beatriz Palacios, Kamaro'an, Mlle Chapeaux, Sabina Sauvage, SunYuHong
Can't tell you how excited we were that faho' botanical stand has been chosen as the spring gift for Issey Miyake Taiwan VIP.

The custom-made triangular design is echoed with baobao ;)
Slim Cidal Light
now available on webshop
Read the textures and forms in the world of b/w.
Handcarved by Crop of the Land, Taitung.
Maison et Objet Paris 2018
Kamaro'an
Hall: 5A
Sector: Unique & Eclectic Signature
Stand: R43
This closing weaving technique is commonly used in making strong edges for basket, and fixing handle for bamboo water bottle in the indigenous culture.
The sturdy woven edge now holds Iphone with uniqueness and elegance.
"Kopid" is the basket with lid that Pangcah used to carry tools or storing lunch to rice field.
The Woven Lid Bag, made entirely of tanned leather, is characterized by the structural folding that reappears classic indigenous kopid basket with simplistic aesthetics.
Based in Taitung, shapes of mountain and ocean are hidden in Crop's driftwood works. The vases lively fits in homes and public space. Each piece is unique, satisfying the needs for art and nature.
Glad to introduce Crop's beautiful works to Maison et Objet 2018.
Woven Triangle Bag in Ink
Pangcah traditional water bottle, made by bamboo and rattan peel weaving.
We are glad to present you our latest work during the Salone del Mobile 2018 in Milan. Our new collection Cidal Light inherits pangcah weaving technique, and collaborates with excellent black marble workshop in Hualien.

Craftsman Nacu will be present to demonstrate the weaving of Riyar Lights.

Elegant driftwood furnitures originated from the east coast of Taiwan is also highlighted in the show.

Lambrate District
April 17 - 22
Daily 10am - 8pm
Via Massimiano 6,
20134
Milano
Woven Triangle Bag at NY MoMA.
Super glad to receive orders from MoMA ;)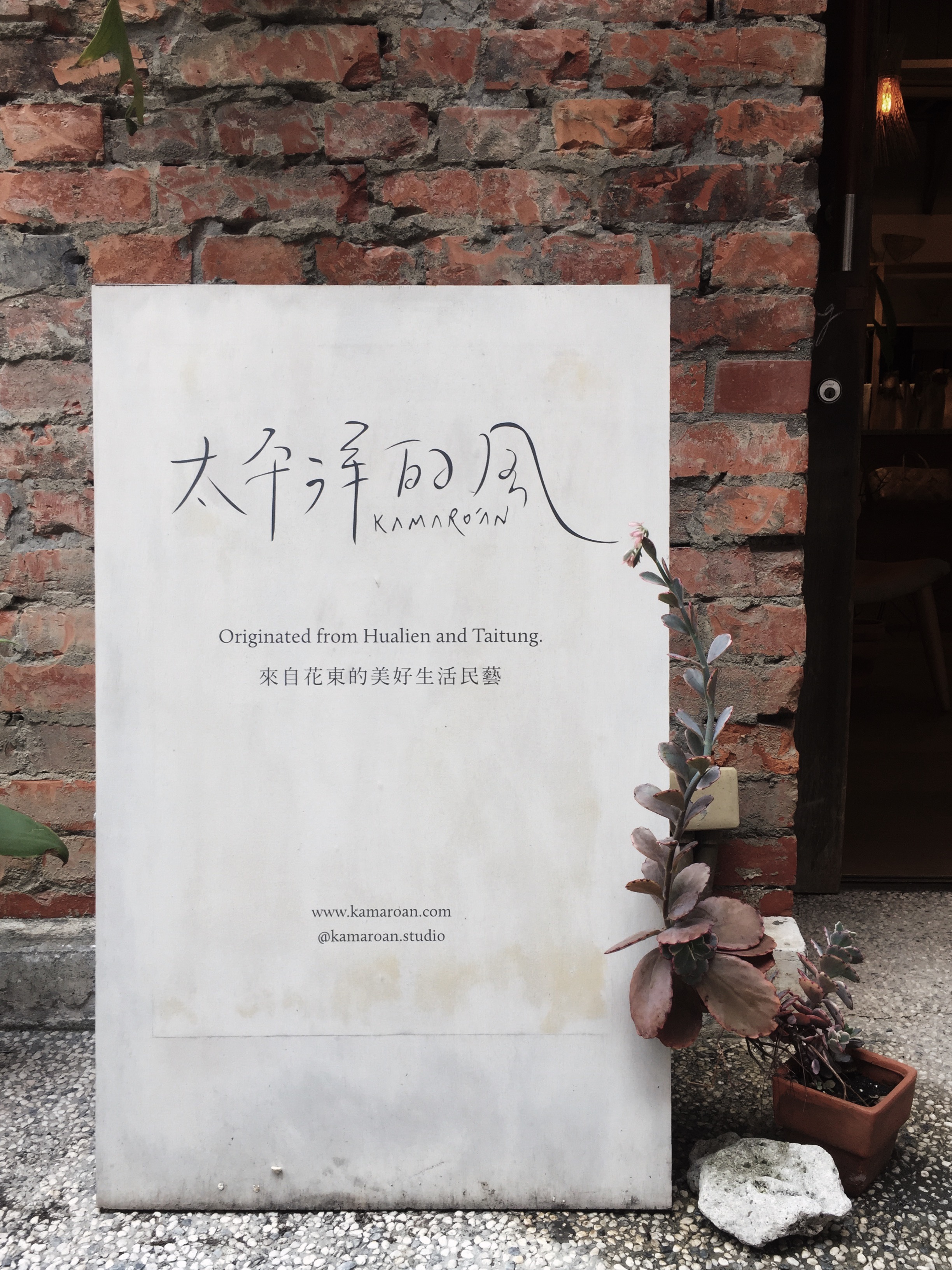 Red Bricks West-6
1914 Huashan Creative Park
Mon-Fri: 10am-7pm
Sat-Sun: 11am-9pm
No. 1, Bade Road Sec. 1, Zhongzhen Dist., Taipei 100, Taiwan
+886(0)935-606-514
Pop-Up Shop! The Wind of the Pacific Ocean
Date: 9.23 - 11.13
Opening Time: 11:00 - 21:00
Location: Huashan 1914 Creative Park
Maison et Objet Paris "2017 Rising Asian Talents: Kamaro'an"
Dates: September 8-12, 2017
Hall : 7
Sector : TALENTS A LA CARTE
Stand number : D96
Location: Paris Nord Villepinte
Glad to find the colour and structure of the triangle bags fits nice with Musée du Louvre.
Shooting Photos for our Pop-up Shop in Autumn.
First time introducing our favourite driftwood chair sculptured by Sapud to the market!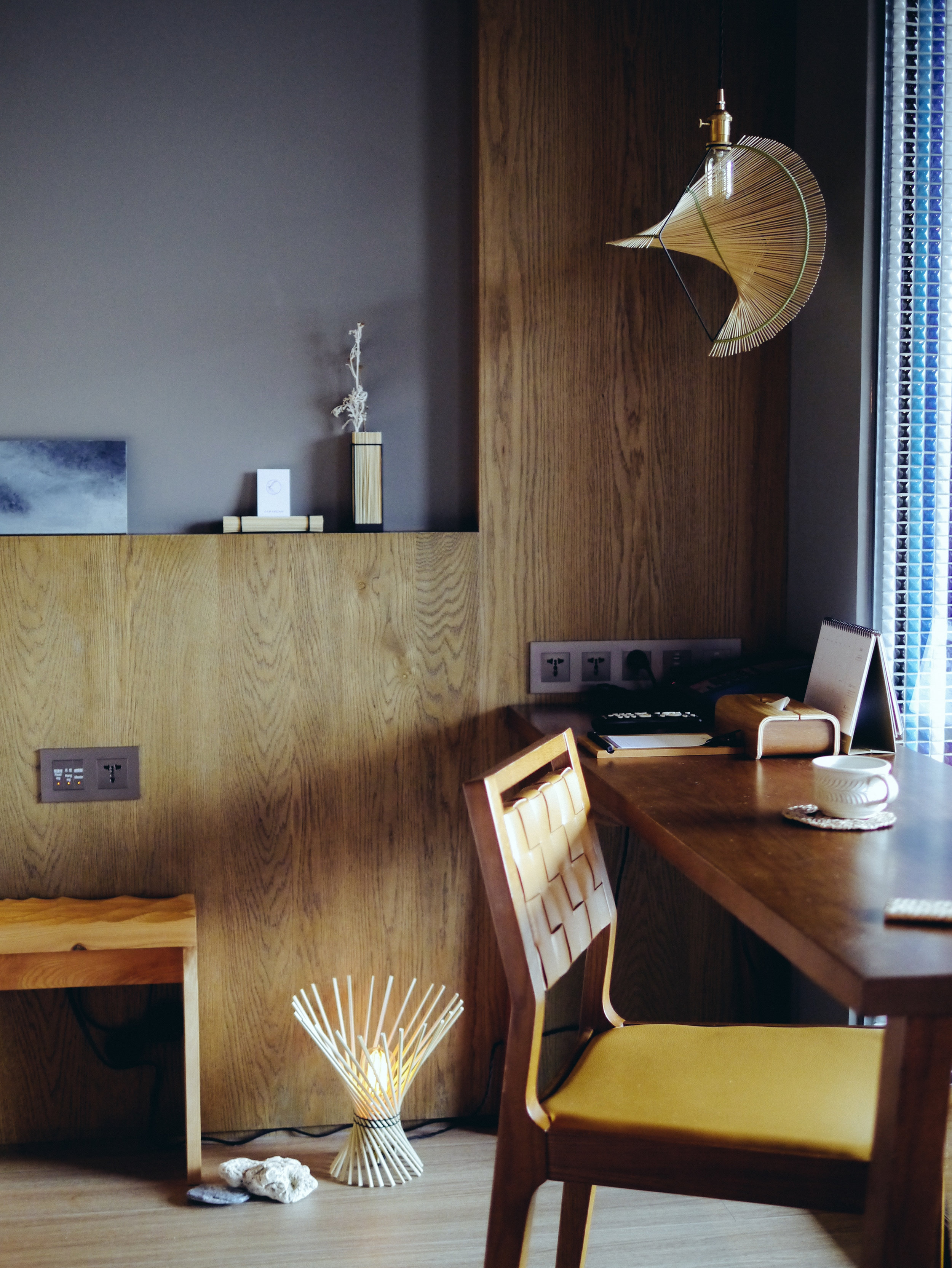 Along with the essence of tribal art and craft, shapes of the mountain and ocean were also hidden in the Kamaro'an furniture. The Kamaro'an room presents by Home Hotel Da-an, invites travelers to immerse themselves in the world of umbrella sedge, driftwood and weaving originated from eastern Taiwan.
One of the most beautiful legend in East coast of Taiwan.
Limited edition for 2016 Christmas.
First orders, first time delivering.